I've been a fine-art artist for over 19 years. Painting is my dearest passion and the greatest joy is to be able to share that with the world by capturing some of the most special 
moments LIVE during weddings. 
When I paint, I don't just transfer what I see onto a canvas... I immerse myself in the environment and surroundings and I transfer that feeling to the brush. It's truly a magical process.
​​​​​​​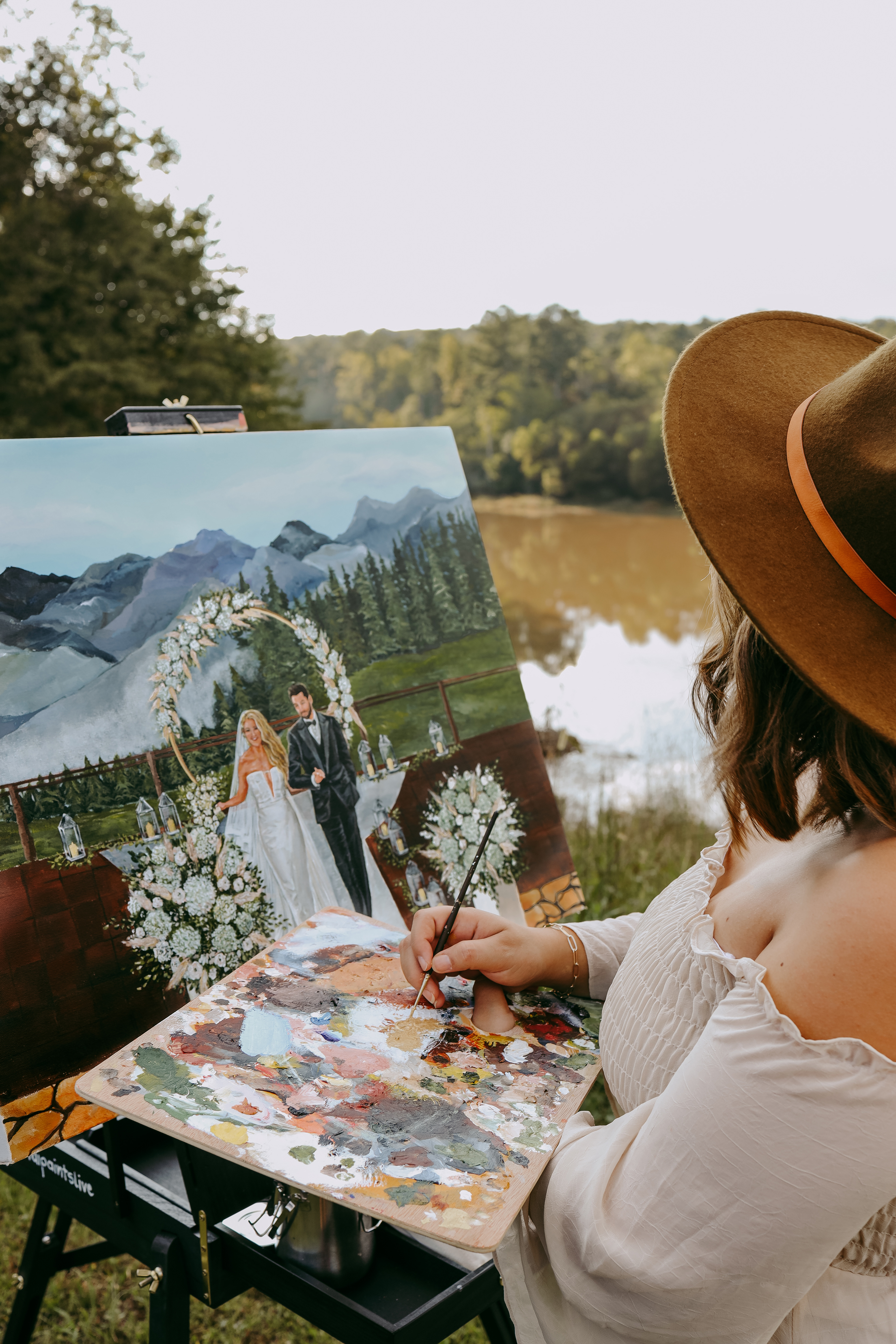 The best part about what I do is knowing how much happiness and joy it gives my clients. It's such a beautiful thing to see their faces light up when they see the finished product. 
And, to know that this painting will be treasured for generations to come is really the ultimate satisfaction for me.
I create art that lives forever-- what?! It's insane. I am humbled. I am honored. I am forever grateful to God for giving me such an extraordinary gift.